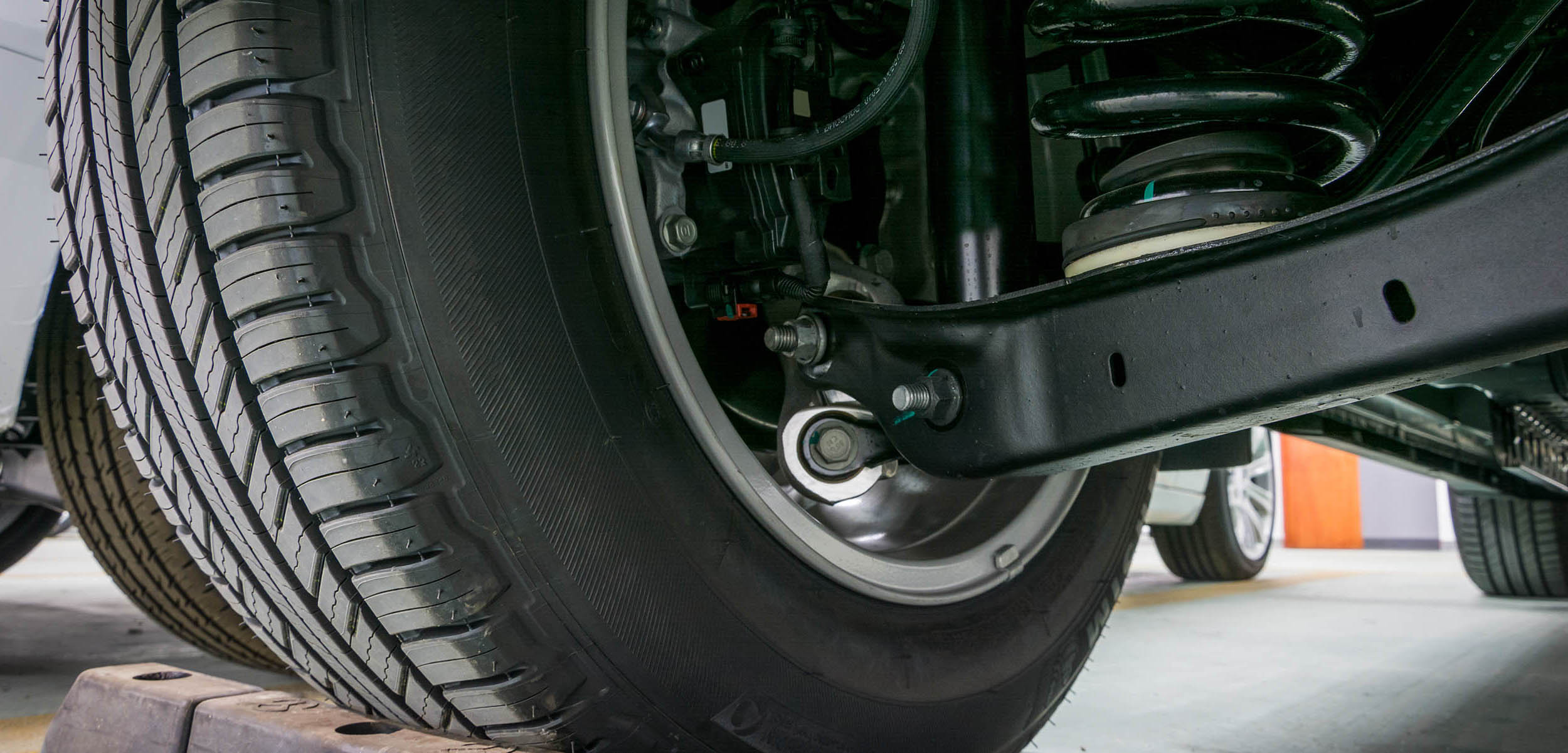 Suspension Repair
The expert mechanics at Matthews Tire can provide the regular alignments, tire rotations and full suspension inspections you need to keep your vehicle in top shape.
Schedule Appointment
Maintain Your Suspension
Suspension repairs or replacement can be costly, but you can save yourself the hassle and expense by properly maintaining your vehicle's suspension. The expert mechanics at Matthews Tire can provide the regular alignments, tire rotations and full suspension inspections you need to keep your vehicle in top shape.
Does Your Vehicle Need a Suspension Repair?
It can be difficult to know what issues your vehicle may be experiencing. You can always count on Matthews Tire to provide comprehensive inspections and diagnoses when your car is acting up. For peace of mind, keep an eye out for these common signs of suspension problems: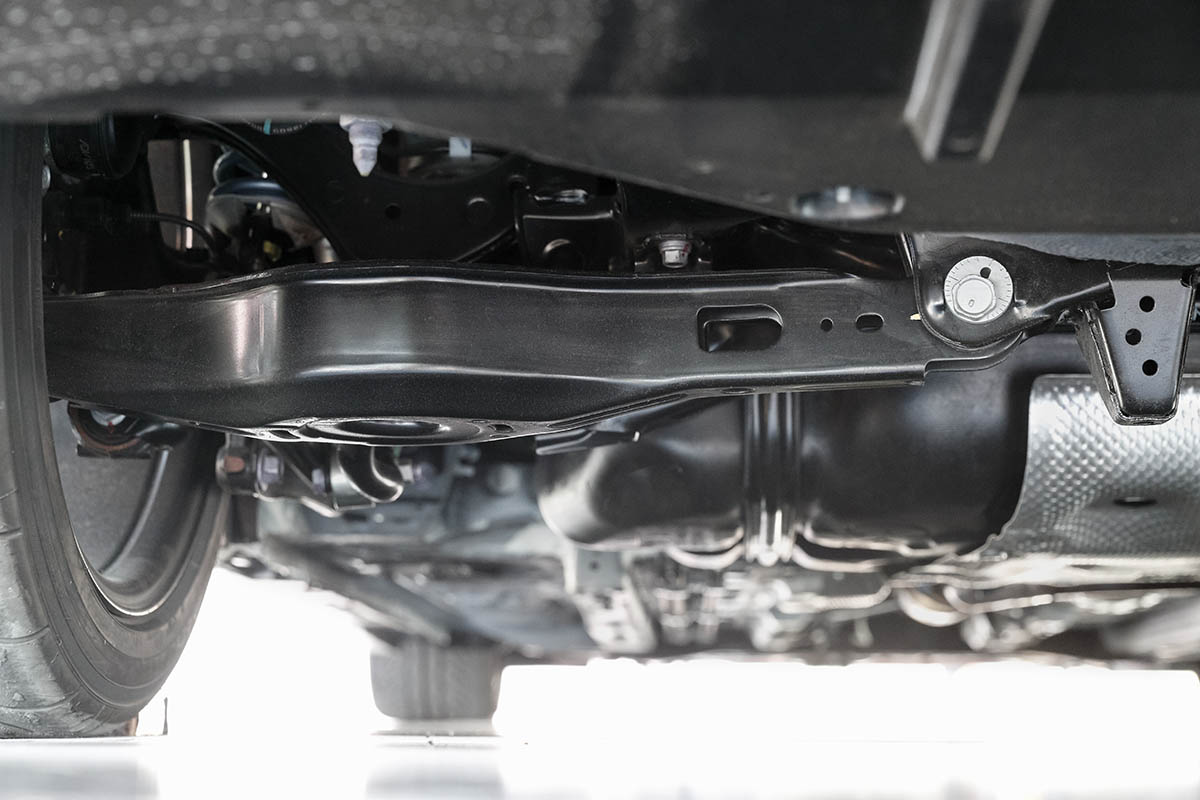 Excessive Bouncing
You're bound to experience some bumps and bouncing while driving, but if you notice your vehicle is shaking or bouncing more than usual, it could be a sign that your suspension's shocks are damaged and in need of repair.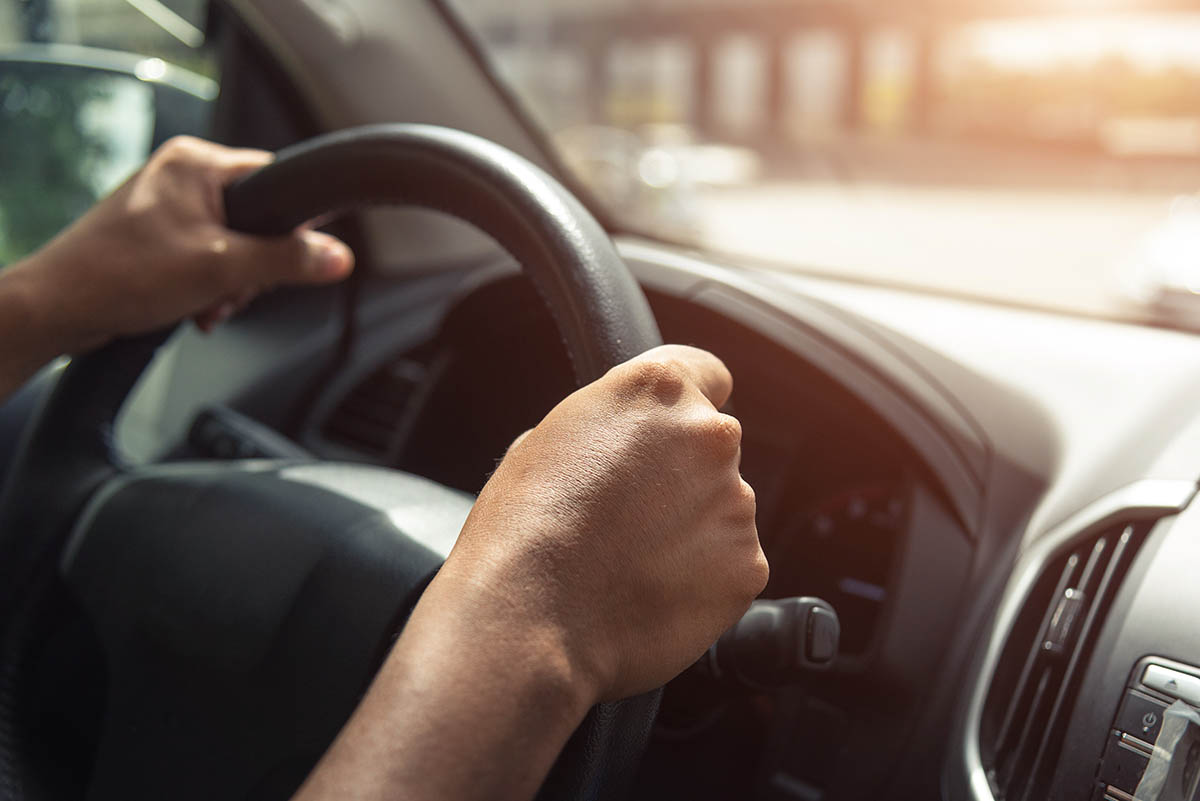 Difficulty Steering
If it's difficult to steer your vehicle, keep it moving in a straight line or make turns, there could be something wrong with your suspension system. Be sure to call a tow truck if steering has become excessively difficult, as it may be too dangerous to drive.
Drifting
If your vehicle drifts in one direction while you aren't pulling the steering wheel or when you're turning, it's a clear sign of suspension issues. This could be something as simple as a tire with less air pressure or misaligned tires, which can usually be fixed easily at any Matthews Tire location.
Trust Your Suspension with the Experts
When you need a suspension repair for your vehicle, turn to the experts at Matthews Tire. Our ASE certified technicians have the expertise and dealer-quality tools necessary to run full suspension inspections and repairs to get your vehicle back into top shape.
Suspension Repair Services
4-wheel alignment with Hunter equipment
McPherson struts and shocks
Bearings replacement and repacking
Variable-rate coil and leaf springs
Suspension service
Rack and pinion service
Ride control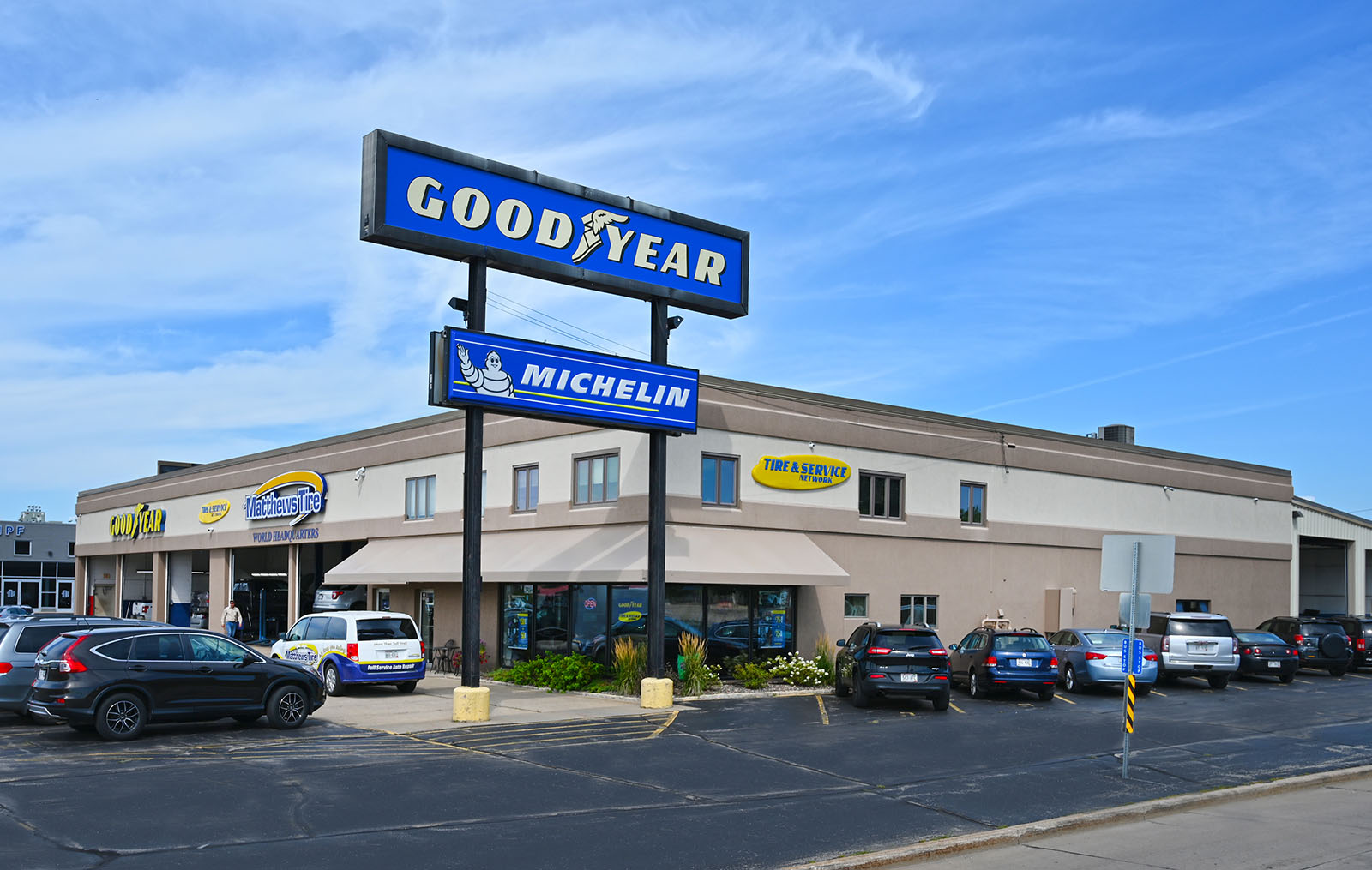 Cities We Serve
Matthews Tire is here to keep you rolling, no matter where you live. For the ultimate convenience, schedule your next auto repair at the location nearest you:
Schedule Your Suspension Repair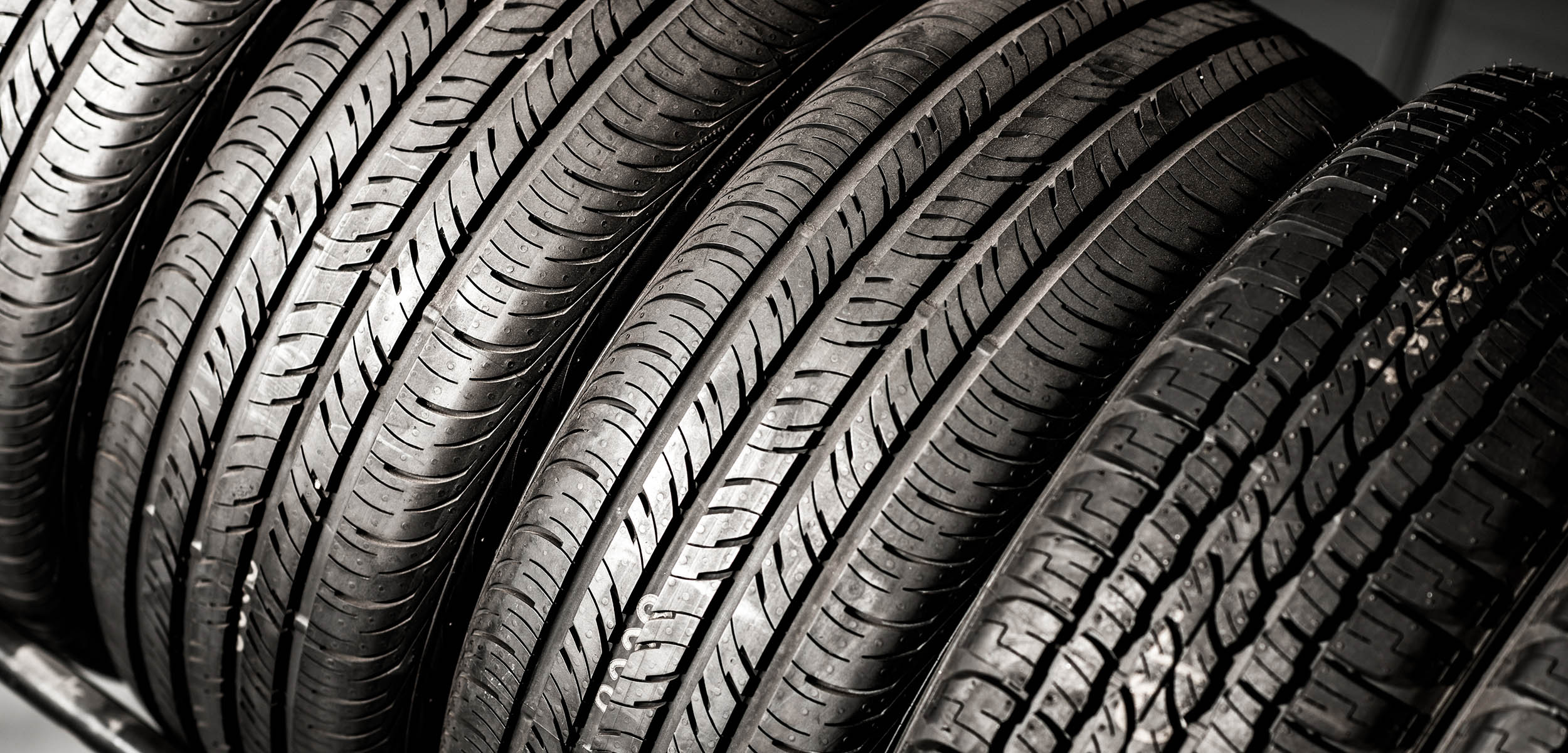 Customer Testimonials
Hear from our satisfied customers and learn why so many drivers throughout Northeast Wisconsin trust their vehicles, tires and safety on the road with Matthews Tire.
When I brought my car in for new tires and an alignment, they brought additional repair needs to my attention and worked hard to complete all of the work that day! I wouldn't hesitate to go back to Matthews for my future repair needs.
— Kevin Sommers
As a single mom with a tight budget who also doesn't want to spare on safety, Matthews Tire has been my go-to mechanic for years. They are priced fairly and do prompt and quality work, and they are all great communicators. I never question their input or recommendations and they've earned two generations of customers with my teen drivers.
— Sara Druckrey
The service and attitude are amazing at Matthews Tire! I've had a couple of friends call other local auto shops for assistance only to be met with cold service and unbudging, overpriced service quotes. In both cases, the team at Matthews Tire were immediately engaged in helpful and creative problem solving to come up with great solutions and service in record time!
— Heidi Prahl
Read more testimonials and hear in-depth customer feedback on the customer stories page.
Customer Stories
Experience Auto Excellence
Never settle for subpar, overpriced auto services ever again! The ASE certified technicians at Matthews Tire are here to bring you world-class service, dealer-level auto parts and unbeatable value on every service.
From tire installations, oil changes and alignments to full-service brake repairs, engine overhauls and more, we'll keep you rolling.
Schedule Appointment